Everyone knows that you are what you read. So to learn more about the protesters who have been occupying Wall Street for the past three weeks, it makes sense to find out what they're reading.
The quote is from Bill Morris, who was curious what were in the libraries of the various Occupy movements.  And in this spirit  and in time for today's panel discussion on the Occupy Movement, here are some of the books that occupies some of the time of some of the people involved in the Occupy Movement.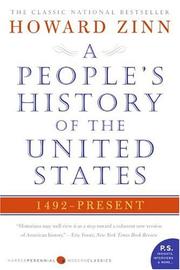 The People's History of the United States
"Steve Syrek, an English Ph.D. student at Rutgers University, responded when he heard that librarians were needed and protesters were hungry for copies of Howard Zinn's A People's History of the United States. Syrek bought nine copies and donated them to the People's Library…"
from: The Eclectic Reading List at Occupy Wall Street
---
The Verso book of dissent : from Spartacus to the Shoe-Thrower of Baghdad
"This suggestion comes from one of the Occupy Wall Street Librarians. "What are you guys telling everyone to read?" I asked. He immediately picked up this book, which he said was one of his favorites. "Verso is a great publisher generally," another guy who was stacking books added. "We like everything they publish."
"If you're looking for one of the orienting works around contemporary politics of resistance, I'd say you should pick up Antonio Negri's and Michael Hardt's Empire."
from:  Hydra's Occupy Wall Street Reading List
---
Direct action : an ethnography
"Nevertheless, some figures are credibly cited as influential, notably David Graeber, an American anthropology don at Goldsmiths in London, who helped organise what became the Wall Street occupation in its early weeks; his books include Direct Action: An Ethnography, Debt: The First Five Thousand Years and Fragments of an Anarchist Anthropology."
"Another elderly agitator – grandfathers can sometimes be recruited against fathers – played a comparable role in the southern European sit-ins that followed the Arab spring. Published a year ago when he was 93, the former French resistance fighter Stéphane Hessel's call for a youth uprising against the powerful, Time for Outrage!, became a pan-European bestseller and was read by the first occupiers in Madrid – the name they adopted, Los Indignados (later copied by the Greek protesters), was taken from its Spanish title, ¡Indignaos!"
from : The Guardian: Occupy: the intellectual high ground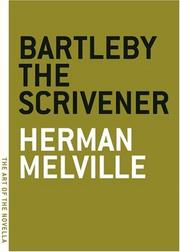 Bartleby, the Scrivener: A Story of Wall Street

"Bartleby's positive refusal continues to resonate with the OWS movement"
from: Occupy Wall Street Library: Marathon reading of "Bartleby, the Scrivener" @ 60 Wall St, 11/10
---
"In his seminal 1849 essay Civil Disobedience, Thoreau made a compelling case for individual resistance to civil government that would inspire generations of revolutionaries and ordinary nonconformists alike to engage in moral protest against being made unwitting accomplices in the injustices perpetrated by the state. "
The art of moral protest  : culture, biography, and creativity in social movements
"One thing this year's unrest and its treatment in the popular media have exposed is the tendency of today's scholars to reduce protest to "objective" factors like resources, evolutionary biology, and political structures. More than a decade ago, prominent NYU, Columbia and Princeton sociology professor James M. Jasper channeled his frustration with this conflation in The Art of Moral Protest: Culture, Biography, and Creativity in Social Movements — a thoughtful and provocative treatise on the creative, subjective side of social and political protest."
from:  Occupy Omnibus: From Philosophy to Art, 10 Essential Books on Protest
---
And for information about the Occupy Movement, I'd recommend checking out the Occupy Movement Research Guide from Patti Ryan and Lisa Sloniowski of York University. This Changes Everything Occupy Wall Street and the 99% Movement is currently on order.
---
And, as an addendum: two more lists
The first list is "Occupy Primer Reading List: The Essentials" from the Occupy Wall Street's Practical Change Working Group.
If you are curious about why Occupy Wall Street has turned into Occupy Everywhere, if you want a basic understanding of the problems in the system that make this stand necessary, we believe these are the books to start with, in no particular order.*


Debt: The First 5000 Years – David Graeber
End of Growth – Richard Heinberg


In Defense of Food - Michael Pollan

Griftopia – Matt Taibbi

These #ows primer books have been selected because they

give a basic yet rarely-discussed understanding of the structural problems that need to change
are often-requested books at the Occupy Wall Street Library
are relatively objective, even though trolls and false media may profess otherwise
Another list recently published is from Barbara Ehrenreich, author of such works as Nickel and dimed : on (not) getting by in America.
In addition to "A People's History of the United States", her 3 books on protest include:

"Frances Fox Piven and Richard Cloward's classic Poor People's Movements: Why They Succeed, How They Fail (1978) because to a large extent, Occupy is a poor people's movement — a movement of the unemployed, of debtors, of low-wage workers and the homeless."

"Adam Hochschild's Bury the Chains: Prophets and Rebels in the Fight to Free an Empire's Slaves (2005) because it so perfectly illustrates Margaret Mead's iconic statement: "Never doubt that a small group of thoughtful, committed citizens can change the world."